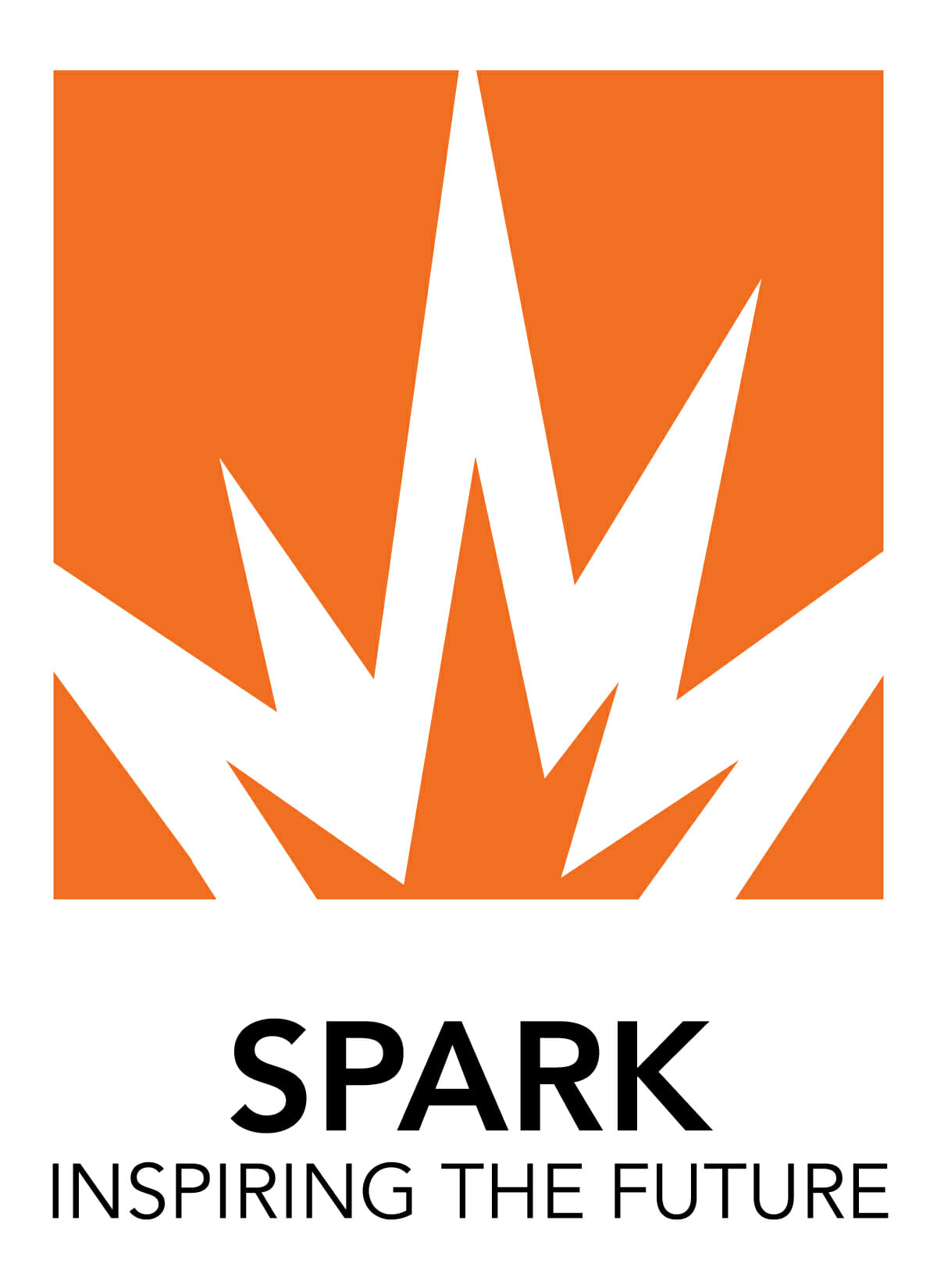 This one-week program is designed for college students who are emerging leaders that are passionate about community and want to learn how to make a difference. Spark is a deep dive into our community over five days where class members will learn about current developments in our area as well as some of the challenges our city is facing. This program is FREE for college students!
Applications for Spark Class 3 have closed. Spark Class 4 applications will open in January 2024.
Sponsored by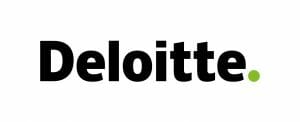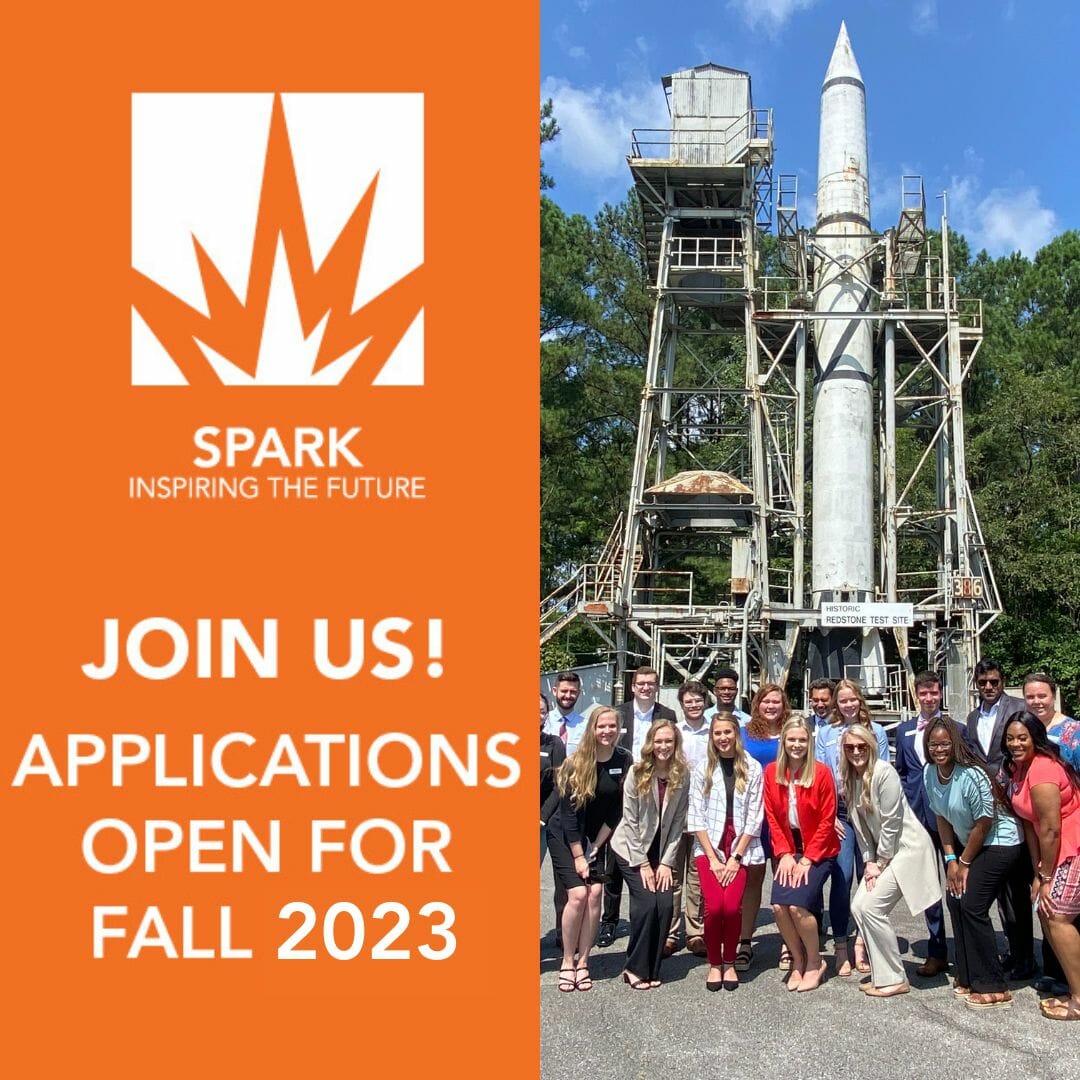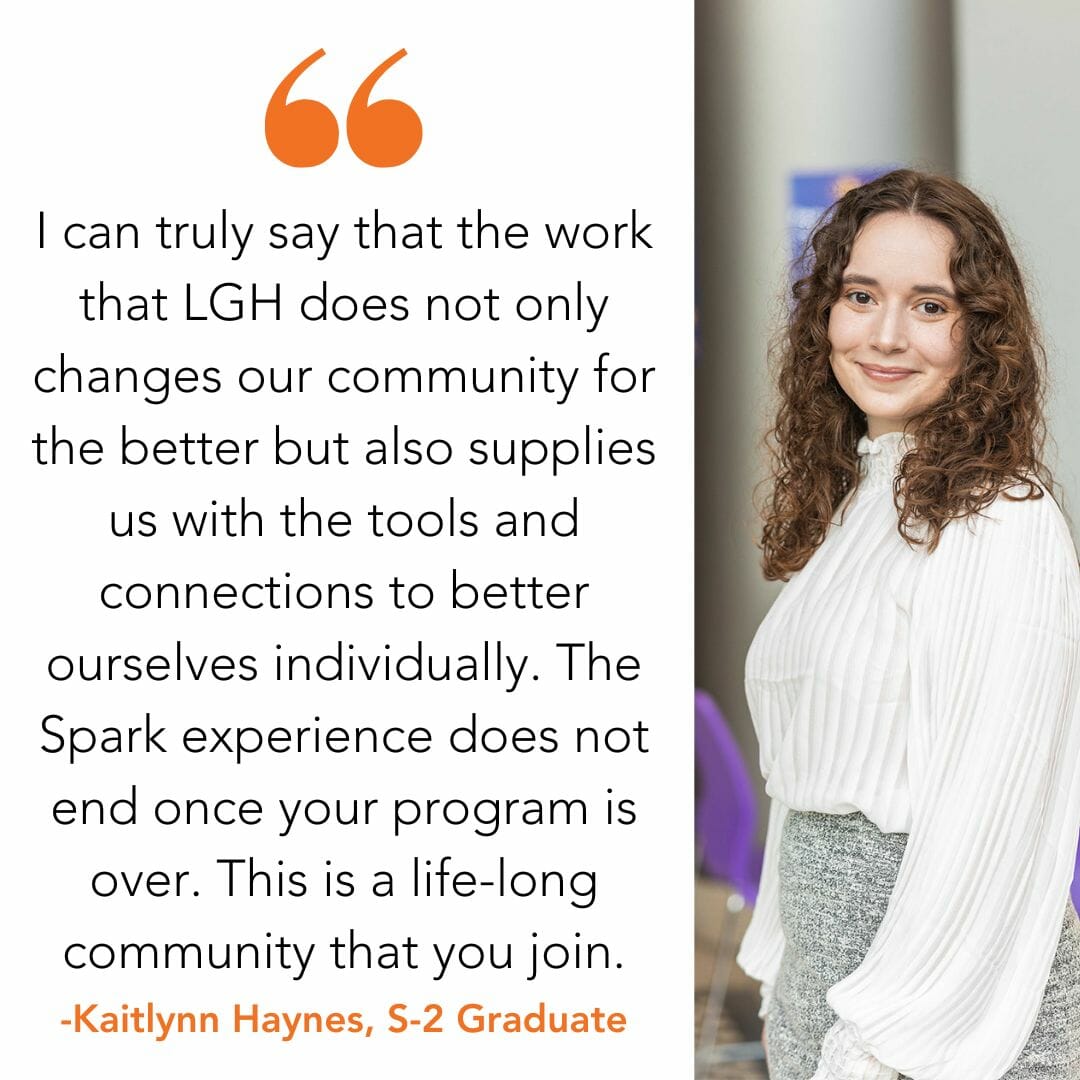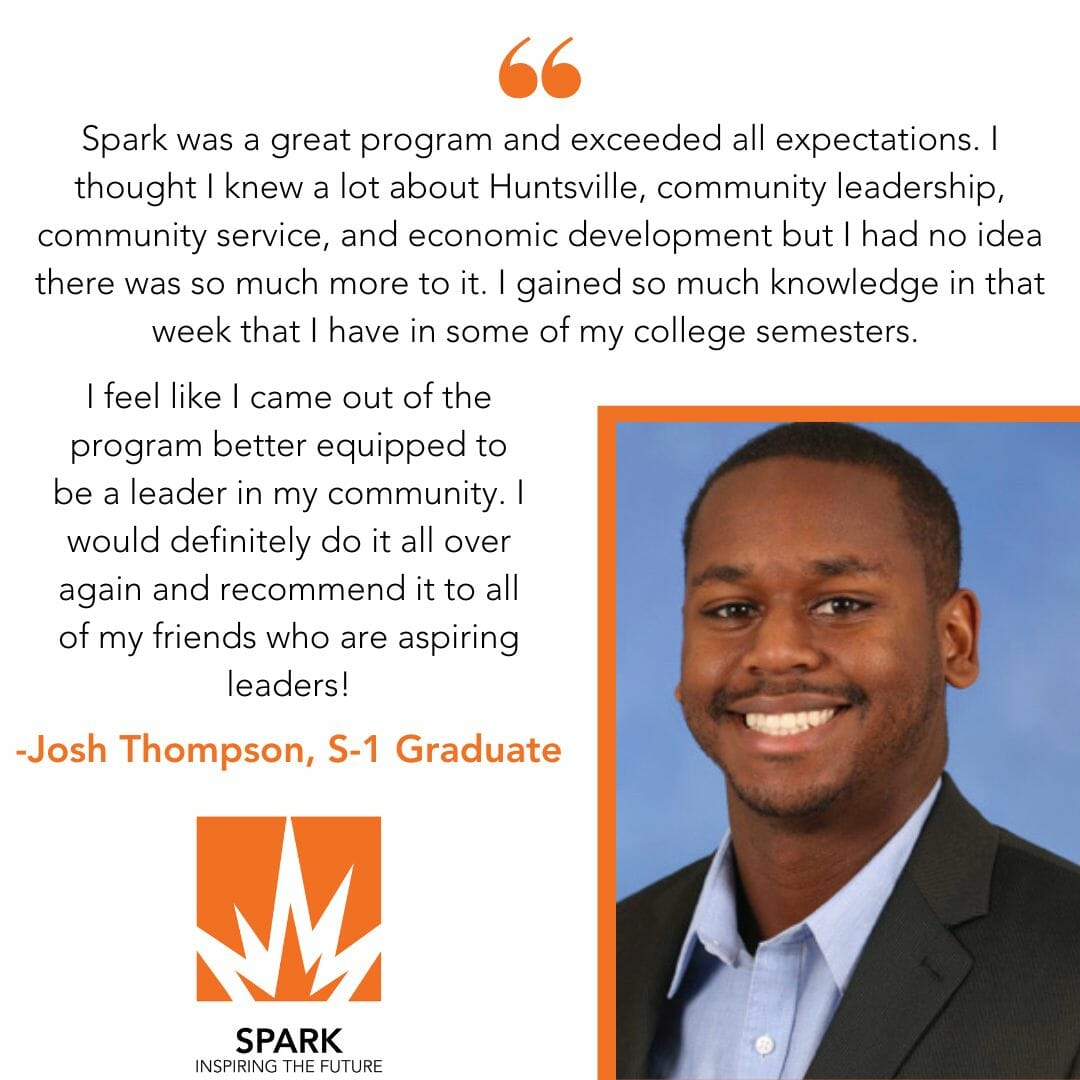 Overview
Spark seeks to engage and prepare college students to meet challenges both in the present and future. This one-week program is designed to inspire emerging leaders by providing learning experiences that cultivate a better understanding of their community. Class members will experience an exchange of community information, resources, and viewpoints through exclusive, behind-the-scenes perspectives on the North Alabama area.
Program Content
The program spends five days highlighting greater Huntsville. Participants examine the Economic Base/Innovation, Education, Human Services, Healthcare, Local, State and Federal Government and Public Safety. Spark is an intense, immersive group learning experience that stresses the importance of leadership through service and provides an opportunity for community collaboration.
Participation & Selection 
Only 40-50 students will be selected for the class. 
Student requirements:
Students must have completed a minimum of 24 credit hours at their respected institutions.

Students should be either a sophomore, junior, senior or recent grad by August 2023. We also accept graduate students. 

Students will need to submit an application that includes a headshot, resume, one letter of reference, and answer a few questions. We want to know what you think!
Class participants are selected by a committee of Leadership Greater Huntsville graduates based on the following criteria: High standards of personal integrity, record of achievement in academics and campus activities, a desire to increase community involvement, the ability to set and attain goals, the commitment of necessary time and effort to complete the program.
Spark Class 3 (S-3) 
August 7-11, 2023
Monday: Welcome, Class Overview, Health & Wellness, I Heart HSV Day
Tuesday: Behind the Gate Day, Local Government & Economic Development Day
Wednesday: Diversity, Equity, & Inclusion  and Human Services Day
Thursday: Public Safety, Education Day
Friday: Graduation, Volunteering, and Social Event
*All program days will be in Huntsville/Madison County*
Target Candidates: Undergraduate student leaders who are ready to engage in their community, whether at home or on campus. Candidates should be interested in taking steps to learn more about impacting change by discovering resources their community has to offer, challenges it faces, and making meaningful new connections.
Tuition: FREE for participants.
Objective: 5-day program that focuses on community issues and practical application of servant leadership.